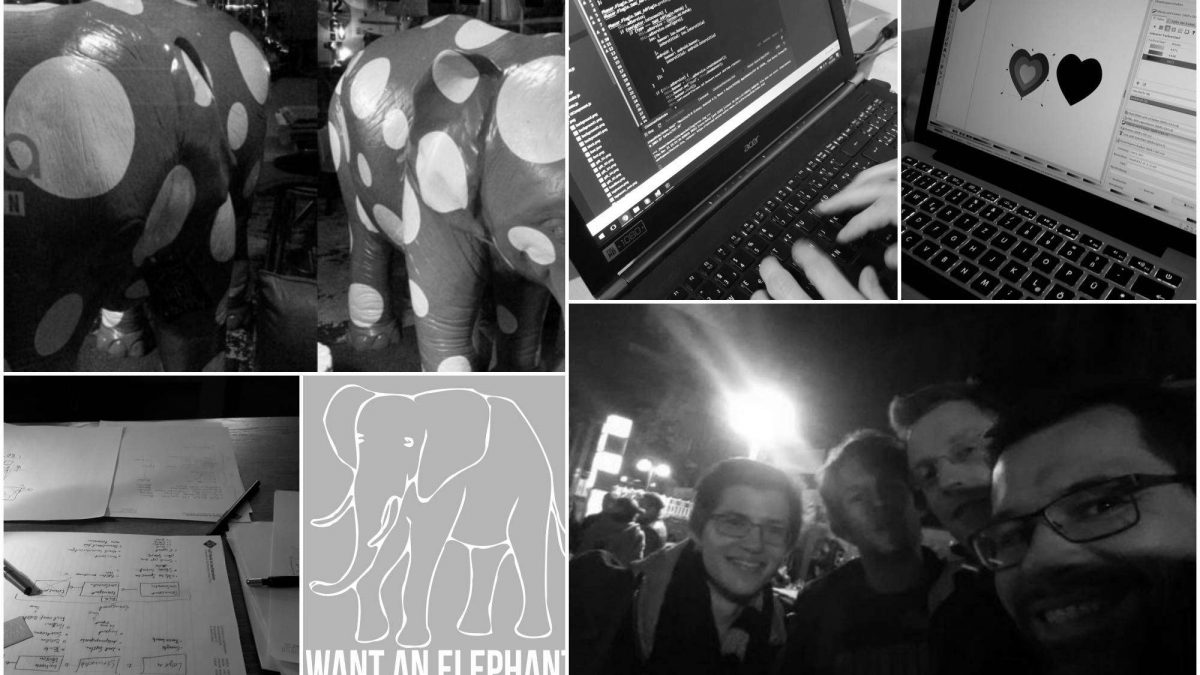 I WANT AN ELEPHANT, app store explorers from Germany
Three guys from Stuttgart, are behind the ASO tool developer team I WANT AN ELEPHANT
What do you do if you work on various ideas about intelligent furniture, system gastronomy and LED gadgets? You start to create mobile apps and learn about the mobile business. And finally begin to create ASO tools for app developers.
Roman Mnich, responsible for organization, Matthias Krause in charge of the coding and André Voltmann creative head, are working constantly on improving their output.
The main focus is on mobile applications, App Store Optimization (ASO), processes and concepts behind the app universe.
Creating a mobile application is challenging. With the target audience in mind, the pure coding and layout requires some time, while the marketing and promotion for an app is the biggest challenge.
"You can create and release the best app ever, but very likely – no one will ever notice it", Roman Mnich explains.
"Good concepts are required, perfect usability, a release plan, best case a community, the right keywords, press kits and good localized descriptions to name a few things ", André Voltmann notes and Matthias Krause adds "…and this has to be an active constantly improved and maintained process".
Currently the team has three mobile games published on the App Stores. Antroad a kind of memory, puzzle and skill game with nice hand drawn graphics is available since November 2015, Fallin, a casual puzzle game which was released June 2016. And Christmas is Coming, which was presented on Christmas 2016.
ASO tools for app developers since 2017
While implementing the three apps, the understanding of the store processes and functionality, the team discovered various enhancements for app distribution and publishing.
The first module (Release Notes Translation Service) was released in November 2017 and offers a free to use translation service for Google Play Store app change logs. The service allows developers to save a significant amount of time.
The offerings around automating and supporting ASO and app publishing will be constantly enhanced and more modules will follow shortly. Subscribe to the I WANT AN ELEPHANT newsletter to stay up to date or follow on the social channels.
Resources:
Other articles