Seasonal Apps – How to get more impressions and downloads with special editions
It's a real adventure to gain followers, gamers or users for your published apps. Ads, marketing campaigns, App Store Optimization, giveaways, promo codes are valid options.
One major learning out of our marketing attempts to gain more app downloads is: special editions, branding or themes for our apps!

Seasonal Apps

We designed our casual game Fallin flexible enough to easily adopt and publish themes for almost every season. E.g. for Christmas, Halloween or even Valentine's day.
These special editions offer new music, new color schemes and new store descriptions. As a bonus users can win special in game awards for the corresponding event.
The released updates resulted always in new impressions and downloads.
Fallin Valentine's Edition
The chart above shows that both, the Fallin X-Mas Edition and the Fallin Valentine's Edition immediately resulted in new impressions. The Christmas Edition over the whole holiday season, the Valentine's version for the shorter period.
Both versions had specific keywords and descriptions, icons, and screenshots within the stores and the seasonal app theme.
Positive effects with seasonal apps
This brings us to a couple of interesting and ASO relevant options:
Update frequently
Releasing special versions allow to publish meaningful updates. Not only bugfixes or smaller performance optimizations, like most of the release notes tell us.
You can advertise real changes!
Maintain your keywords
Seasonal apps allow to test and try new keywords. Use your basic ones and add the relevant keywords for the event you choose. For example, Christmas, Rudolph, reindeer, and so on in addition to your regular fun, puzzle, twist, game.
It's a good approach to test new wordings!
Assets
You have the chance to present new assets for your store descriptions. Use your basic app descriptions and add some more words about the special version. Describe how it fits to Halloween or similar. Use the promotion text in Apple's App Store or the Short description in the Play Store.
Try to attract more users and to convert your impressions into downloads!
Specials
Promote some in game specials like seasonal awards. Give away an Halloween Award or Valentine's Award. Announce it in advance!
Campaigns
We create pictures and campaign material for having new interesting content and designs for our social channels.
Breath new life into your projects!
Loyal users
Remind the users who already have an installation on their phone, that something has changed. Invite them to play your game again.
Recurring users are highly welcome for your in-app advertising!
Branding an app for any holiday is of course not something exceptional. Other app publishers follow the same approach. Especially around Christmas there are many X-Mas specialized apps in addition.
But there is a fair chance to rank higher. Search algorithms favor certain branded apps on special days or time period. Use the chance to try this approach for your apps. Choose your keywords and other assets wisely.
Fallin seasonal icons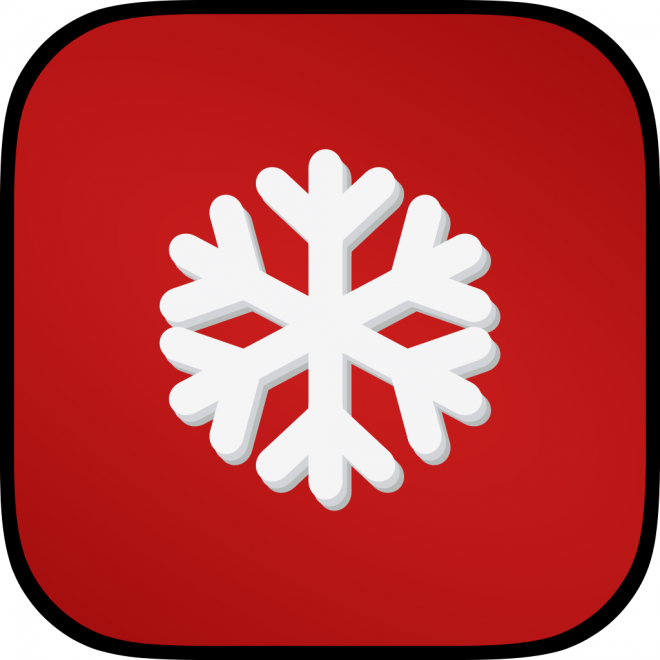 Special edition ideas
Try to create an app version for X-MAS,Valentine's Day, Eastern, Halloween, Summer, Winter, Sport events and so on. Of course, be careful about trademarks and so on. But why not creating a soccer theme during a soccer championship?
In our experience, branding apps for special events always resulted in higher impressions and is definitely worth the effort. We created our own tools to help us to get faster in deploying new app versions and store assets (try first public module: Release Notes Translate).
The huge challenge, – yes ASO is not easy – is to convert them into real downloads and recurring users. A+B Testing can help you here. But this is for another blog post.
Give it a try – and us a feedback. We are happy to try your special day app version.
Resources
Other articles