The all new App Store Localizer
The all new App Store Localizer is ready for production!
We took your feedback to heart and completely redesigned the App Store Localizer. The layout, the user guidance and the whole infrastructure.
For more stability and a better user experience. So we can support you in your app release process even more.
The new and user friendly UI offers multiple ways to prepare your app descriptions. Configure your Android and iOS apps. Apply your app descriptions. Import, type, validate them and prepare everything for a seamless transfer. Store your descriptions in on place and allow the Localizer to manage all your app information.
The new version is out now!
Try the new version and let us know what you think.
Add your basic app details
Create app descriptions
Import and apply translations
Transfer everything with a click or schedule an automated upload
Re-use your descriptions and translations over and over again
Backup your store descriptions
Impressions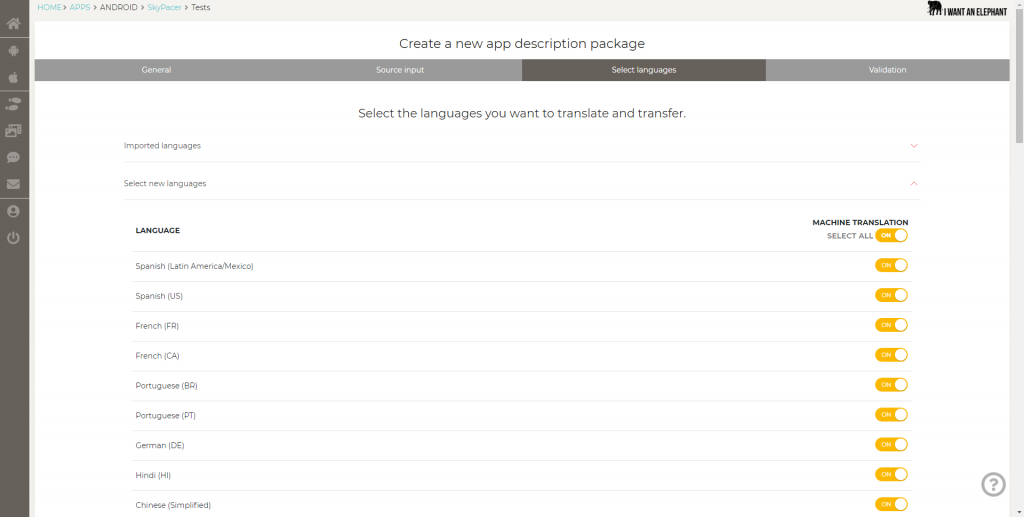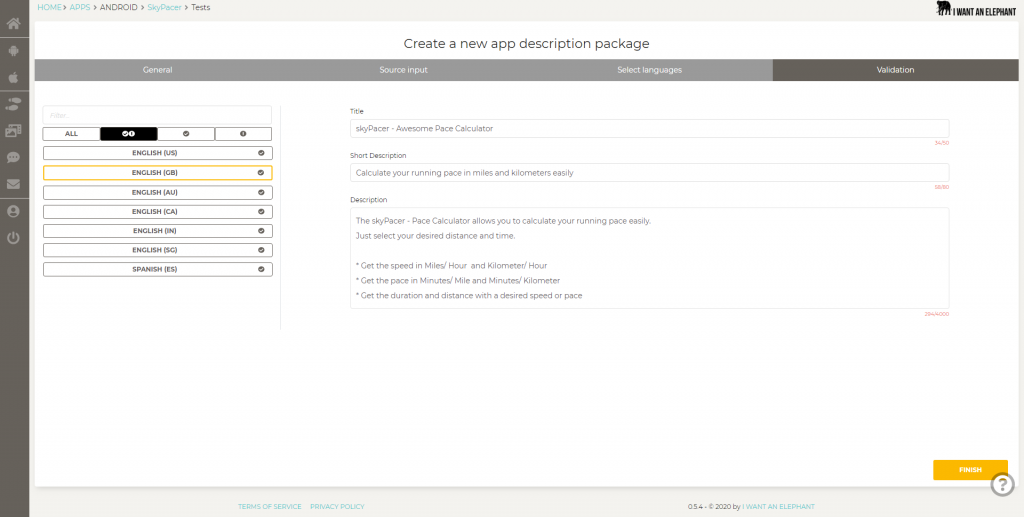 More features coming soon!
We are constantly implementing new features. Our top three are:
Screenshot upload, translation and transfer
UI/ functionality to involve external translators
User roles and access rights to work in teams
You can vote for your favorite within the Localizer's dashboard. Or let us know, which feature is the most important for you
Read about our other tools and ideas