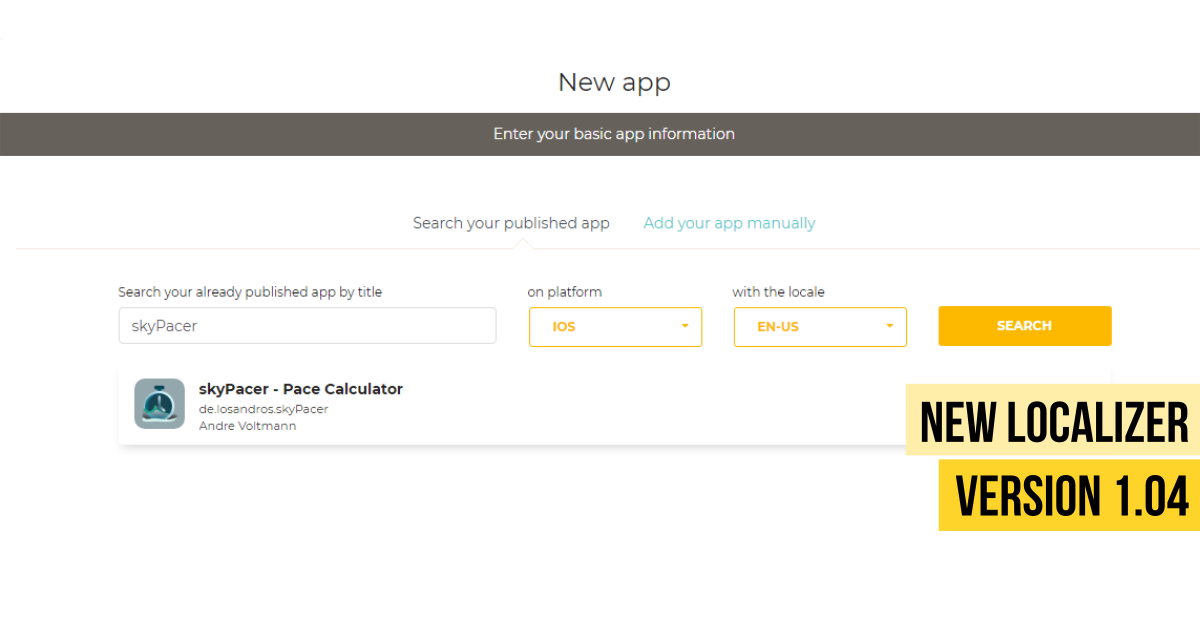 New App Store Management out now!
The App Store Localizer version 1.04 is out now. We have integrated some new features and worked hard on performance and stabilization.
Version 1.04 introduces our new app search. In addition to the manual app creation process, you can use the new search feature. Search live for your app within the Apple App Store or Google Play Store. Search for the app title and add the app easily to the App Store Localizer.
In addition:
The access to the log is now available through the description status link.
You can find success or error information there if you require more information.
We fixed various issues within our backed to stabilize our transfer and update process.
The App Store Localizer 1.04 is available now and free to use at http://appstorelocalizer.com.
App Store Management
Try the App Store Localizer
App Store Management with the easy-to-use App Store Localizer. Automate, translate and transfer your app descriptions quickly to both major app stores. Provide your keywords, titles and texts or receive automatically translated results and transfer them with a click to Apple App Store or Google Play Store.
Latest articles