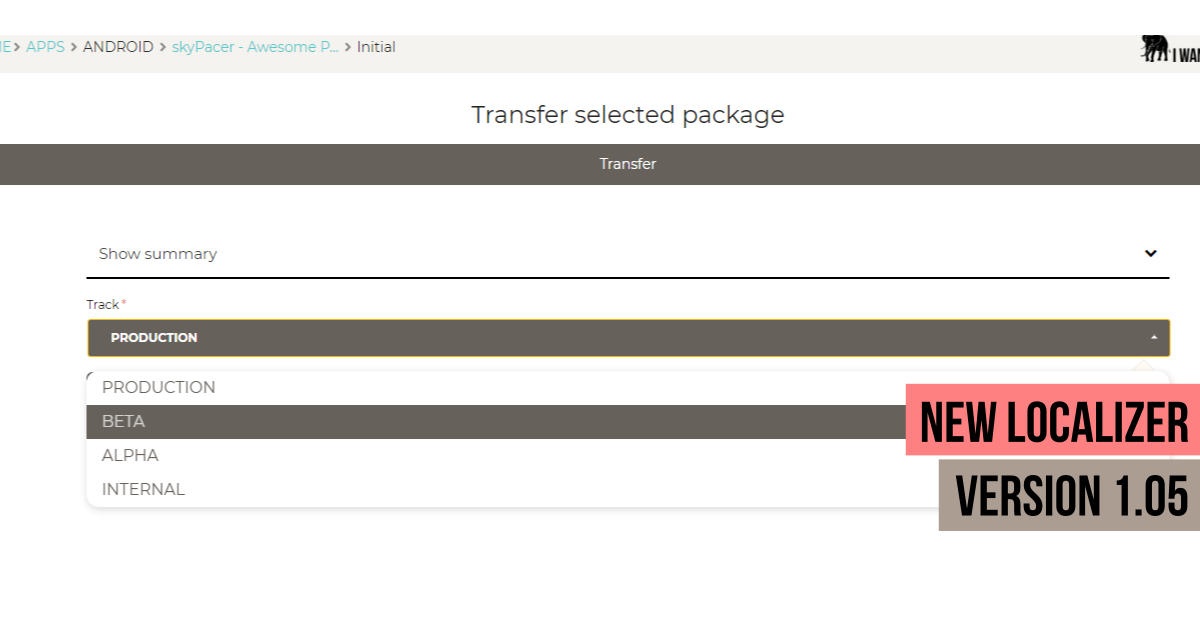 New App Store Localizer 1.0.5 with additional features
App Store Localizer 1.0.5 is available by today.
The new release offers some minor bug fixes. It prevents issues with the transfers to both stores.
Due to the complexity of the transfer process, sometimes errors are thrown. Those errors are related to:
Incorrectly interpreted or made entries
Unsupported entries or characters in the stores
We analyzed the latest and most recurring issues and applied corrections and fixes. Sometimes errors cannot be excluded. In most of these cases, we will show better error information in case they occur. For instance, if a package name doesn't exist, we will show you a legible and comprehensible message
In addition:
Android release tracks are supported by now. Choose between production, beta, alpha, internal before transferring app descriptions.
The Android credentials often cause trouble, because Google's approach seems to be unfamiliar at the beginning.
In other words, some issues user face, are connected to wrong entries. We implemented some validations on the frontend.
In conclusion, this will assist in configuring and transferring the app descriptions smoothly.
The App Store Localizer 1.0.5 is available now. You can see some of the improvements in the video below. Even more: try it for free at http://appstorelocalizer.com.
App Store Management
Try the App Store Localizer
App Store Management with the easy-to-use App Store Localizer. Automate, translate and transfer your app descriptions quickly to both major app stores. Provide your keywords, titles and texts or receive automatically translated results and transfer them with a click to Apple App Store or Google Play Store.
Latest articles