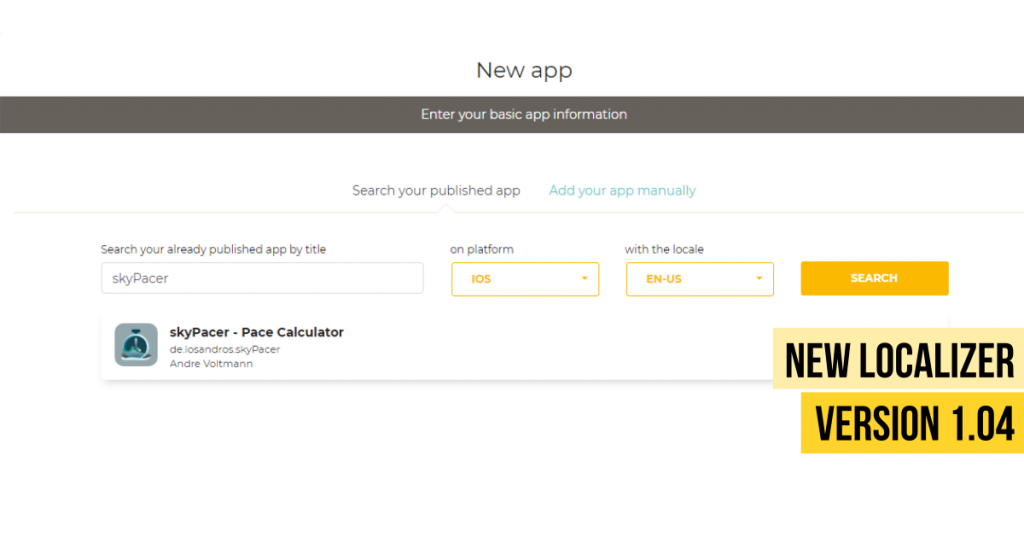 New App Store Management out now!
The App Store Localizer version 1.04 is out now. We have integrated some new features and worked hard on performance and stabilization. Version 1.04 introduces our new app search. In addition to the manual app creation process, you can use the new search feature. Search…
Easter themes for your App?
Create Easter themes for your apps. Every holiday like Eastern, Halloween Christmas or even Spring Break is a huge chance for app developers. Use the app users interest in those events and days to release new themes for your apps. Set up brandings for your…
Join our beta test!
We have just started our beta test a couple of days ago. Not everything with our ELEPHANT translate service is finished yet – but this is the nature of a beta test, isn't it? Read about the basic ideas behind our service here. You can…