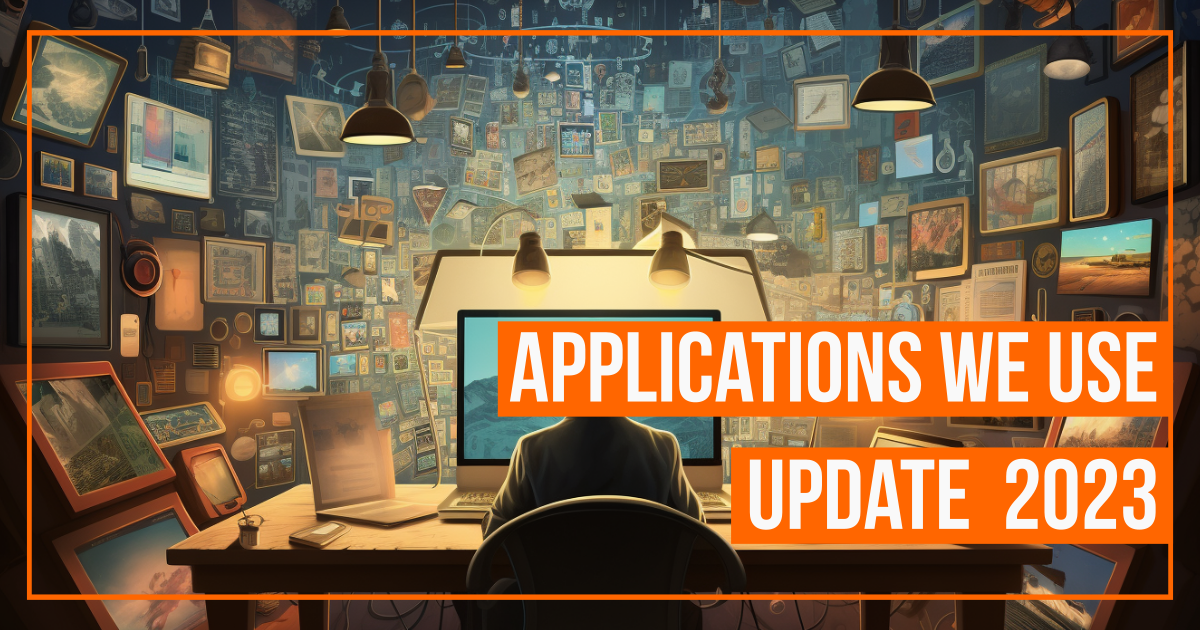 The outstanding tools and applications we use (update 2023)
Here arrives our popular "Applications we use – our favorite tools" update for 2023.
The overview of tools we like and frequently use (an update to our 2018, 2019, 2020, 2021, and 2022 articles). These tools are essential in our daily development process and in spreading ideas.
Development
We use some development tools to develop our apps and our upcoming software tools for app developers and publishers, like our App Store Manager or Android Release Notes Creator.
Design tools
We sometimes use pen and paper and a scanner to create our artwork. But if we are digital, we have some favorite applications.
Resources
We prefer to create infographics and so on ourselves. But sometimes, we access publicly available resources:
Communication
We are a distributed team and work most of the time remotely. Therefore, a sound communication tool is a must.
Helper tools
Our development and marketing often use these small applications for different tasks.
Marketing channels
There are many options and channels to market your app ideas. We primarily use the following:
Applications we use
Our "Applications We Use" blog series is updated once a year.
Of course, we do not receive any compensation for adding an application or service to our list.
To clarify, these are simply tools that we like to use often.
Feel free to follow us somewhere or give us your feedback about the tools you know and use and would recommend for us.
Other blog posts