A quick idea for more app downloads
With this approach, you can easily create more impressions in the stores. Create a special Easter version of your app. This usually results (if you have a cool app) in more app downloads.
Easter is coming soon. Therefore, many people will again, withdraw in the leisure hours and also search for Easter-specific terms for apps. To that end, bloggers, among others, regularly write about app tips for Easter. So why not jump on the bandwagon? This strategy is best suited for game apps, of course, but it works for others, too, in principle.
Step 1 – In-app assets
Create a new theme for your app. Characters, backgrounds, hide a few virtual Easter eggs. Of course, this takes some effort. With a good app design and a good designer at hand, if that's not you, it's easy.
Get everything together and release it as soon as possible. Release always takes a little time. While you wait, continue with the next steps.
Step 2 – Create new app descriptions
Rewrite your texts. Include a few Easter terms and describe the innovations that will only be visible and available for the Easter period.
Research some new easter keywords and add them to the app's metadata. Use the App Store Manager to update your app's metadata with a few clicks.
Step 3 – Design screenshots with an Easter look
Update your app's screenshots with a fresh and fancy Easter look. Use LaunchMatic to create a fancy template and apply translations quickly.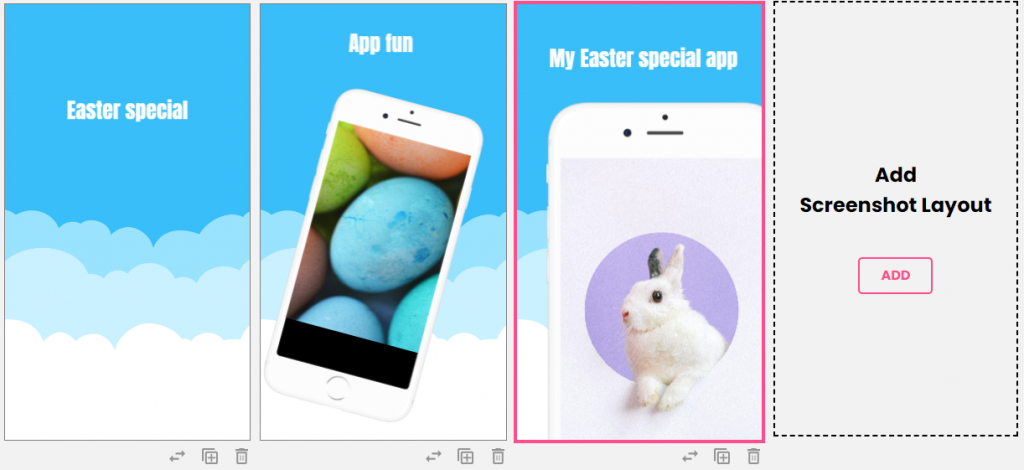 Conclusion
Publish and transfer everything quickly with the App Store Manager's upload and transfer features.
In our experience, publishing special themes for apps for holidays, vacation periods or other events is very easy to generate new users and more app downloads. All it takes is a little imagination and diligence to create the assets. The former you have to bring yourself, for the latter we have given you the tool in the text.
More ideas?